Meet the team
All our consultants have more than 25 years of experience in the medical device area, always in international environments and directive positions.
---
Andreas Hart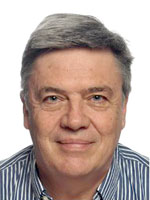 Andreas brings over 25 years of experience in medical device commercialization, with a strong track record of successfully managing direct sales organizations in Europe as well as indirect distribution channels in Europe. He is an experienced senior sales and marketing professional who handles local relationships with KOLs & medical centers and leads training and support during initial case support.
Between 1987 and 2008 he held various management positions in a large variety to medical device companies : starting at Baxter in Austria and its operations within the Eastern European and Middle East countries, he then moved on in 1993 to work for small early stage companies: CellPro Inc , Chimeric Therapies, OSIRIS Therapeutics Inc.
In 2003 he took the position as Managing Director Operations Europe at Kyphon Inc-responsible for the Sales organization in Europe.
In 2008 he started his own company NewMedX to use his experience and network for consulting to early stage companies who wanted to introduce their products to the European market.
---
Eddie Van Eeckhoven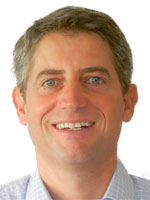 PharmD, MS Pharmaceutical Sciences, MS Industrial Pharmacist and Qualified Person certified with 25 years of senior management experience in the medical device industry.
Between 1993 and 2008 he assisted several US companies with the start-up and development of their international business. The last one, Kyphon, Inc. (a NASDAQ-traded medical device company focused on minimally invasive spinal therapies) was sold to Medtronic, Inc. in 2007 for $4.2 billion. Eddie joined Kyphon in 2000 and was in charge for developing and implementing the international market development strategies, including reimbursement strategies. He served as Vice-President, International Clinical Research, Regulatory Affairs and Quality of Kyphon International, leading all OUS activities in Europe, Canada, Latin America, Middle East, Japan and Asia-Pacific.
Since 2009 freelance medical device consultant, assisting companies with their Regulatory, Reimbursement and Clinical Research planning and execution.
Eddie is part of the EuroNet Clinical Trial Task Force, a network of freelance Clinical Research experts with activities across Europe.
Ongoing/completed project include international regulatory analysis and strategy, technical file development, notified body interactions, CE marking, reimbursement analysis and filings, pre- and post-market clinical plan development and implementation, and clinical trial project management and execution.
Domains served includes spine, orthopedics, gynecology, bio-materials, gastro-enterology, bariatric surgery, imaging, medical software, stroke, sepsis, cardiology, and peripheral arterial disease.
---
Wilhelm Weber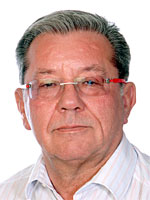 Wilhelm brings over 30 years of experience in marketing and sales of medical devices and pharmaceutical products for well know companies as Mölnlycke/Biogel, Bayer Leverkusen and Semperit Technische Produkte GmbH as well as Manager director for Ontex Health Care Products and Sidroga Handels GmbH for OTC pharmaceutical products in Austria.
In 2008 he started together with his friend Andreas, they know each other since school days, their own company NewMedX to use their broad experience for sales and consulting support for early stage companies who wanted to introduce their products to the European market.